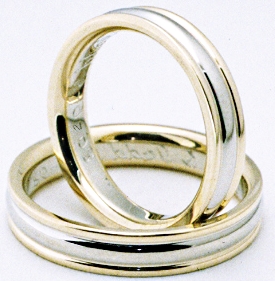 Q - What is the church's teaching on getting married during lent?
A - Thanks for the question. I am guessing the wedding prep is started and you are trying to find a date and none works well, except during lent. The short answer is there are no restrictions on a particular date, except during the Triduum (Holy Thursday, Good Friday, and Holy Saturday), but there may be some other restrictions in decorations, prayers, music, etc.
From the
USCCB
(emphasis added):
There are no legal restrictions on when the Rite of Marriage may be celebrated, with the exception of the Triduum, as long as the various guidelines specific to the particular parish are respected. When the Rite of Marriage includes a Mass there are limitations as to dates and readings. Few parishes celebrate weddings on Sundays, but a few policies encourage couples to consider integrating their wedding into the regularly scheduled Sunday Mass to more fully express the support of the parish community (See, for example, Gary, Sioux City, Kansas City/St. Joseph, and Louisville). When a wedding coincides with a major feast the readings for that feast must be respected. Weddings during penitential seasons must respect the church tone and décor appropriate for the season.
There are some parts of the Mass that will not be included in a wedding Mass, including the Gloria, the Alleluia, etc. as well as other things that are not optional because of lent (e.g. no upbeat music)
There may also be other guidelines that the local parish or diocese goes by, so it is best to talk to the celebrant as soon as possible. These might include, but aren't limited to - no flowers as decorations in the church, light decorations, limited music, limited selection of Scripture readings, the priest will wear purple vestments, etc.
If you are getting married soon - congratulations! Keep Christ always at the center of your relationships.